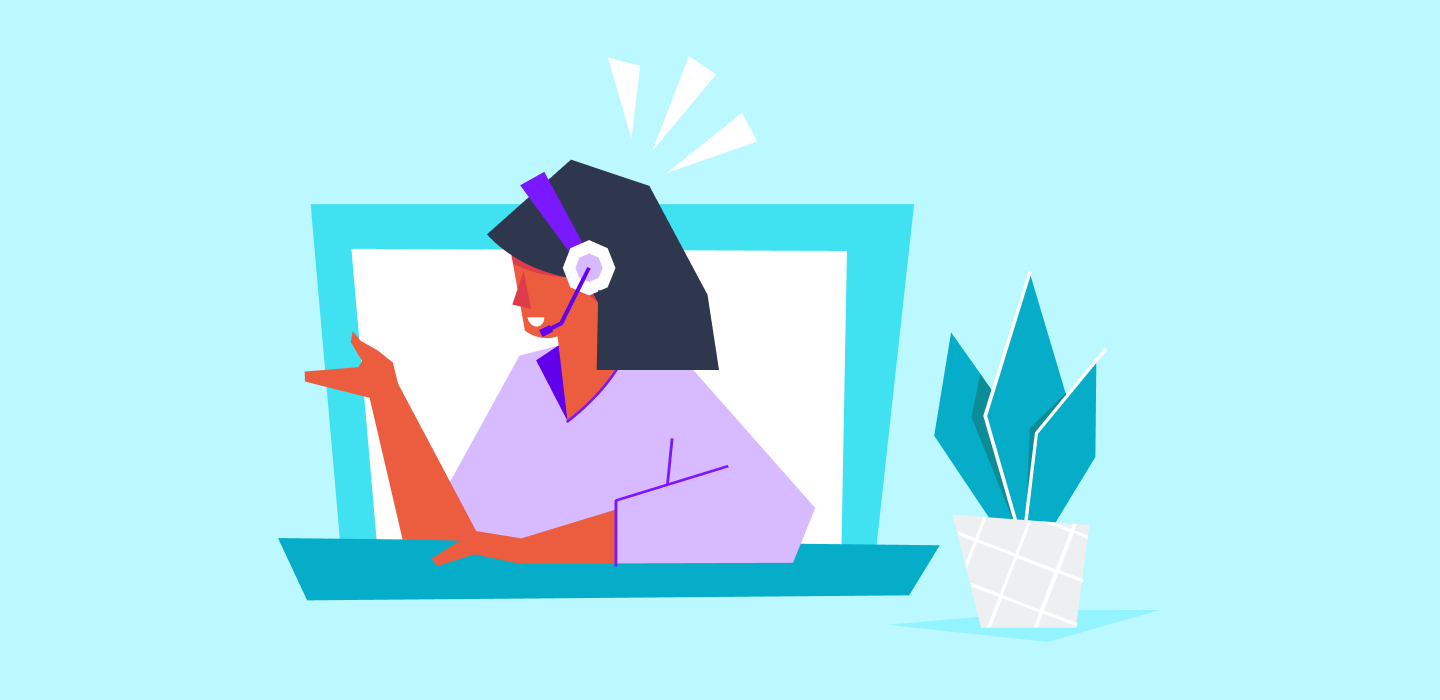 For any growing company, CRM and contact center tools are imperative to effective sales, marketing and customer-support pod. They're key components to building and automating crucial business processes. The closer they can work together–the better.
When your CRM integrates the capabilities of a contact center at an enterprise level, your employees will have access to a range of information from previous calls, installed products, purchase history, etc.
If we're going to take the adage "everyone sells" to heart, then we should give each member of the team the tools to successfully engage with customers, not only sales. This starts with the right CRM supported by the right communications tools, connecting those inside and outside the organization to find solutions.
Lower costs set the stage for widespread use
CRMs have been delivering more all-in-one products to meet the needs of customer service representatives and salespeople. The result has been an explosion of value.
What is a single platform capable of? This is the question that has driven CRM developers to create out-of-the-box features that push the boundaries of what their platforms can do. The best part is that these offerings are becoming more accessible and cost-effective for businesses of all sizes.
This trend has been accelerated with the pricing-per-agent seat for basic cloud contact center services dropping below $100. Big names like Salesforce are also available at about the same price.
CRMs have expanded their reach far beyond sales or customer teams to include a much larger set of employees. In practice, the number of CRM seats in an organization typically exceeds (by a significant amount) the headcount of a company's contact center staff. An effective customer-service solution should focus on increasing the number of ways agents can connect to customers, rather than increasing the number of potential agents.
An evolution to multi-channel
Multi-channel is a major buzzword within the contact center space. The reality, according to research by the International Customer Management Institute, is that there is still some ground to cover. Here's the breakdown of the communications channels used by contact centers today:
97% of them support phone calls.
Email lower at 87%.
Newer formats lag far behind with 41% integrating social.
Text-based chat capability is offered by 36% of contact centers.
SMS is underutilized with only 12% integrating this channel.
As the benefits of SMS and chat-based support become more apparent to enterprises, and CRMs offer more integrations and packages, these numbers are bound to change.
Integrating multi-channel support directly, while extending customer interaction management outside of the traditional (and limited) contact center, is becoming a major focus for CRMs. In fact, Salesforce has demonstrated new capabilities such as Live Agent interactions and has announced solutions that enable customers to talk directly to company representatives.
3 ways CRM integrations can make a difference
There are three key areas where this new set of capabilities can be applied in enhancing the overall customer experience: sales force automation, marketing automation and service automation.
1) Sales
According to research by Zendesk, 37% of people expect to connect with the same company representative they've spoken with in the past, no matter which channel they use. CRMs generally store this information and can identify and connect customers. This can be done with an SMS integration, making for a mobile collaborative process.
With contact centers, a small percentage of the employee population is placed in a dedicated facility to do only one task: interact with customers. By using CRM integrations that connect prospects with their first (and typically strongest) point of contact, more employees are expected to understand customer interaction. The capabilities of a CRM, one that the entire company can be familiar with, bring the right people into the sales process and increases the chance for success.
2) Marketing
Businesses have increasingly moved their marketing processes into cloud platforms and have become ever more instrumented with advanced analytics. The new process of marketing engagement assures that prospective customers are identified and messaged early in the process.
By integrating these tools with an effective CRM solution, even early interactions can become part of the overall process for managing the relationship. Integrating real-time communications into these apps is critical, whether it be a live chat or click-to-call option. Both types enable users to ask simple questions while in the process of understanding a company's offering and capabilities.
3) Customer service
Click-to-call from within a web page is a powerful way to expand reachability. Using a CRM with telecommunication capabilities enables a broader distribution and ensures customers get the right info. Conversations can be quickly moved from agent to expert and scheduling visits and appointments can be done without relying on phone calls.
Additionally, you can improve customer service by integrating CRM with an SMS platform solution. Texts are much more likely to be read (90% of them are opened within the first three minutes) than emails. Research shows that more than 23.5 million people responded to a business text message in 2017–that's with companies operating the SMS channel at 38% capacity.
When a customer posts, tweets or sends an SMS issuing a problem with a product, that event is noted by the CRM and a message is sent to the relevant support person. The customer then receives a tweet or SMS back that includes a link that can be used to start a web-based interaction or phone call which will be routed to the appropriate and prepared salesperson.
Finding the right comms provider for your CRM
The choice of a communications partner is critical for a CRM, as is understanding how they manage and maintain the quality of their solution, where the points of presence (PoPs) are located, and how systems are managed. The comms partner must have the capability to provide not only the services, but also the full range of capabilities (including two-way voice and SMS) wherever the company does business. The rapid emergence of cloud capabilities and REST-based APIs has made integrating real-time services into CRMs, and the overall customer experience, easier and more flexible.
At all times, we must remember that customers are our most critical asset. Without customers, there is no business. By using modern CRMs, the full range of communications and interaction technologies, as well as automating processes, the acquisition and retention of customers can be dramatically improved. This is precisely the kind of technology that can lift a small business to be perceived as a much larger business with a more robust customer service offering.